---
TABUNG COVID-19 PPAAB
06-Apr-2020
SKATING LESSONS AND AN AFTERNOON OF EID-UL-FITR CELEBRATION TOGETHER
04-Jul-2019
IKTIKAF & KHATAM QURAN AATSS
03-Jul-2019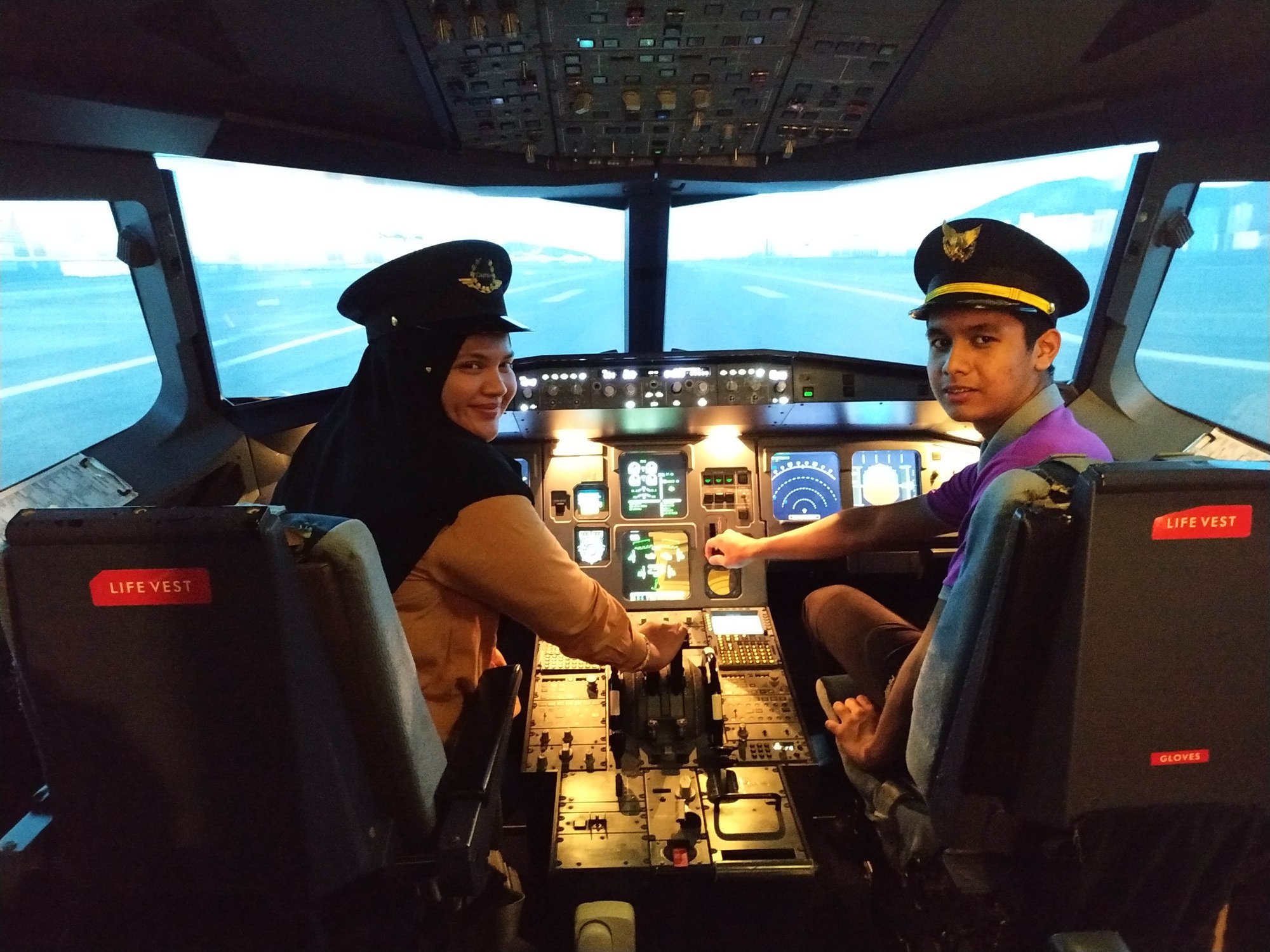 LEARNING THE BASICS ABOUT AIRCRAFTS
04-Jul-2019
---
TABUNG COVID-19 PPAAB
06-Apr-2020
PPAAB telah melancarkan satu tabung khas yang dinamakan sebagai TABUNG COVID-19 PPAAB. Tabung ini khusus bagi membantu ibu bapa, guru-guru dan staf PPAAB yang terjejas akibat wabak virus Covid-19. Bantuan ini turut merangkumi bantuan pembayaran yuran pelajar, keperluan asas, kewangan dan lain-lain keperluan.
Justeru itu, bagi ibu bapa, guru dan staf yang terjejas bol .... Selanjutnya
---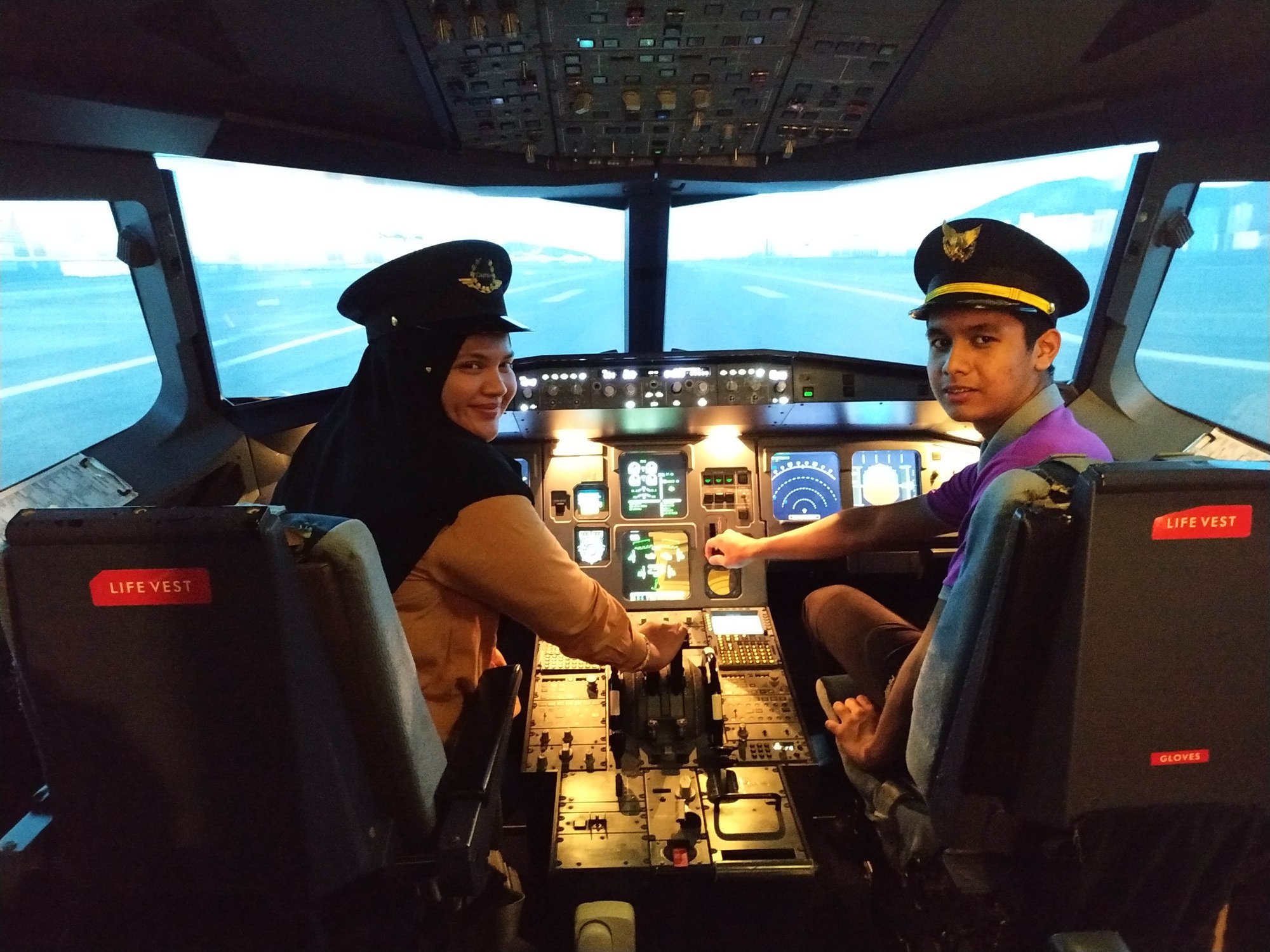 LEARNING THE BASICS ABOUT AIRCRAFTS
04-Jul-2019
The awaited day finally came! 😃✈️🛩Our secondary students spent their day yesterday at Subang Skypark's Simflightkl, starting off with learning the basics about aircrafts, radio telephony language and ending the day with flying a simulator! A really enthralling experience for both students and teachers!  Selanjutnya
---
SOCIOLOGY CLASS EXPERIMENTS
04-Jul-2019
Theories are just plain words, aren't they? Anyone can come up with their own theories, right? What's on today's plate you ask? A bit of our very own Mr Faizal's Sociology class experiments, that's what! After having planned the week before, groups from our secondary students finally con .... Selanjutnya
---
SKATING LESSONS AND AN AFTERNOON OF EID-UL-FITR CELEBRATION TOGETHER
04-Jul-2019
This year's Eid celebration was cooler than the rest... literally 🥶 With first time ice skating lessons and an afternoon of Eid-ul-fitr celebration together, what more could the students ask for? Thrills, smiles, the sounds of laughter and happiness were all round today. It's rare isn't it? T .... Selanjutnya
---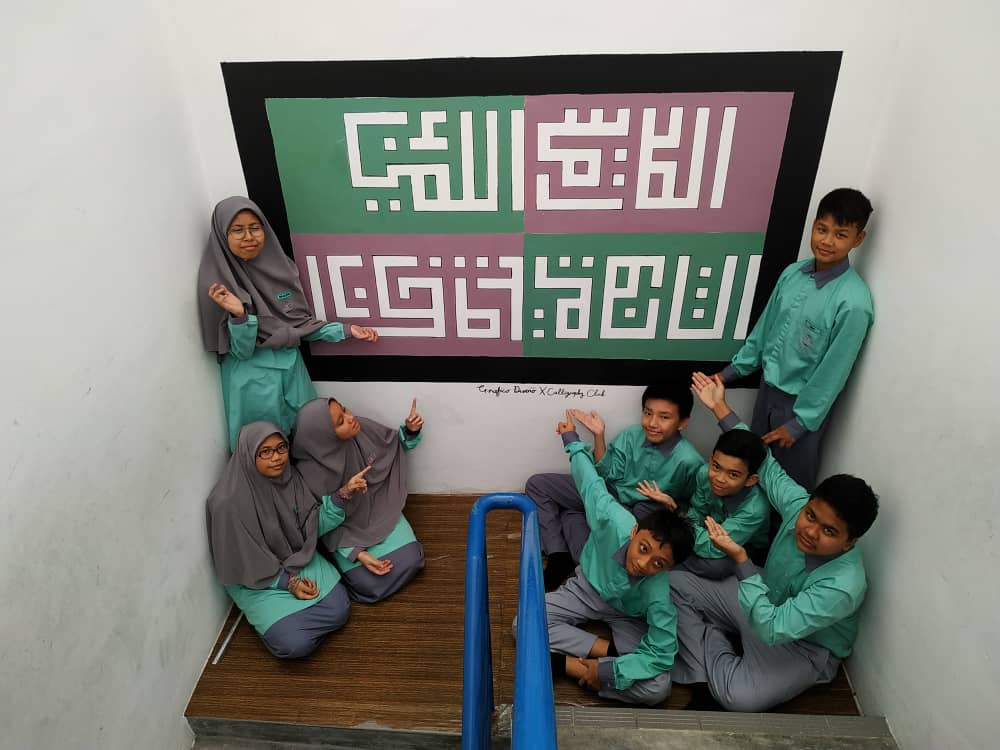 MURAL BY GRAPHIC DESIGN TEAMS
04-Jul-2019
Finally after weeks of holidays, other events, delays and intense working progress on their project, one of our graphic design teams are finished with their mural! Good job Graphico Desino from secondary 1 Al Hambra! Your work will forever be part of Al Amin Tropicana's history
....
Selanjutnya
---
AATSS - BRASS BAND LESSONS
04-Jul-2019
"Boom!" went the first hit of their brass drum, speaking for itself after a month's break. Smiling faces were all round; the students were finally back with their brass band lessons! "Y'all ready for your next performance?" Their teacher, Muallim Al Faizal, asked with a wide smile. "Yeah we are!" The students replied wholeheartedly without missing a beat. Bra .... Selanjutnya
---
IKTIKAF & KHATAM QURAN AATSS
03-Jul-2019
Alongside their Khatam Quran, the students of AATSS had their Iktikaf the following evening. They left for Masjid Imam Al-Ghazali - where they would be having their i'ktikaf - in the afternoon and spent hours they had left before iftar with reading matsurat and looking for a spot for iftar. Soon, the melodious azan that signaled that maghrib time had arrived and it was time for iftar c .... Selanjutnya
---